Feasibility Studies
Use the efficiency of digital connectivity and develop high quality feasibility studies
Feasibility studies with variants and cost estimates can be created in just a few hours. All building regulations, from the PLR cadastre to the cadastral survey data, are available to you in the LUUCY digital 3D model. There you can model building volumes directly online, determine key indicators and evaluate your study with the help of intelligent applications.
Benefits
Take advantage of the platform and benefit from the growing product
Modelling tools
Visualise ideas in context with ease using modelling tools.
Compare projects
Create and compare projects.
General building regulations
Get PLR, PBG or BZO/R data with just a few clicks.
Import of 2D and 3D data
Import 2D and 3D data of your planned projects and display them in context.
Post-processing
Process data sets in your own CAD software.
Easy access to the building regulations for each parcel of land
When searching for PLR, PBG, or BZR/O and various GIS maps, you can find the required information in LUUCY with just a few clicks.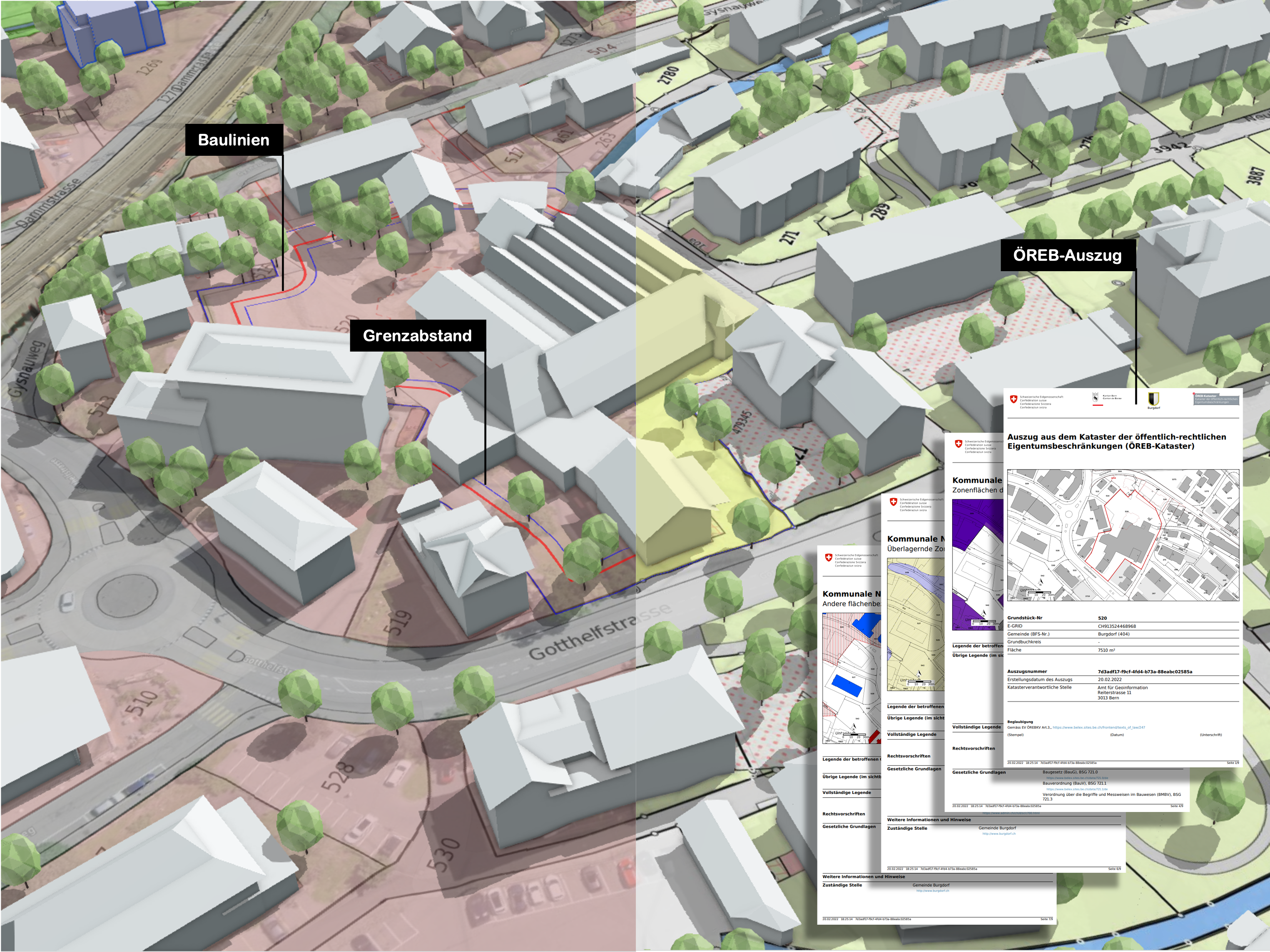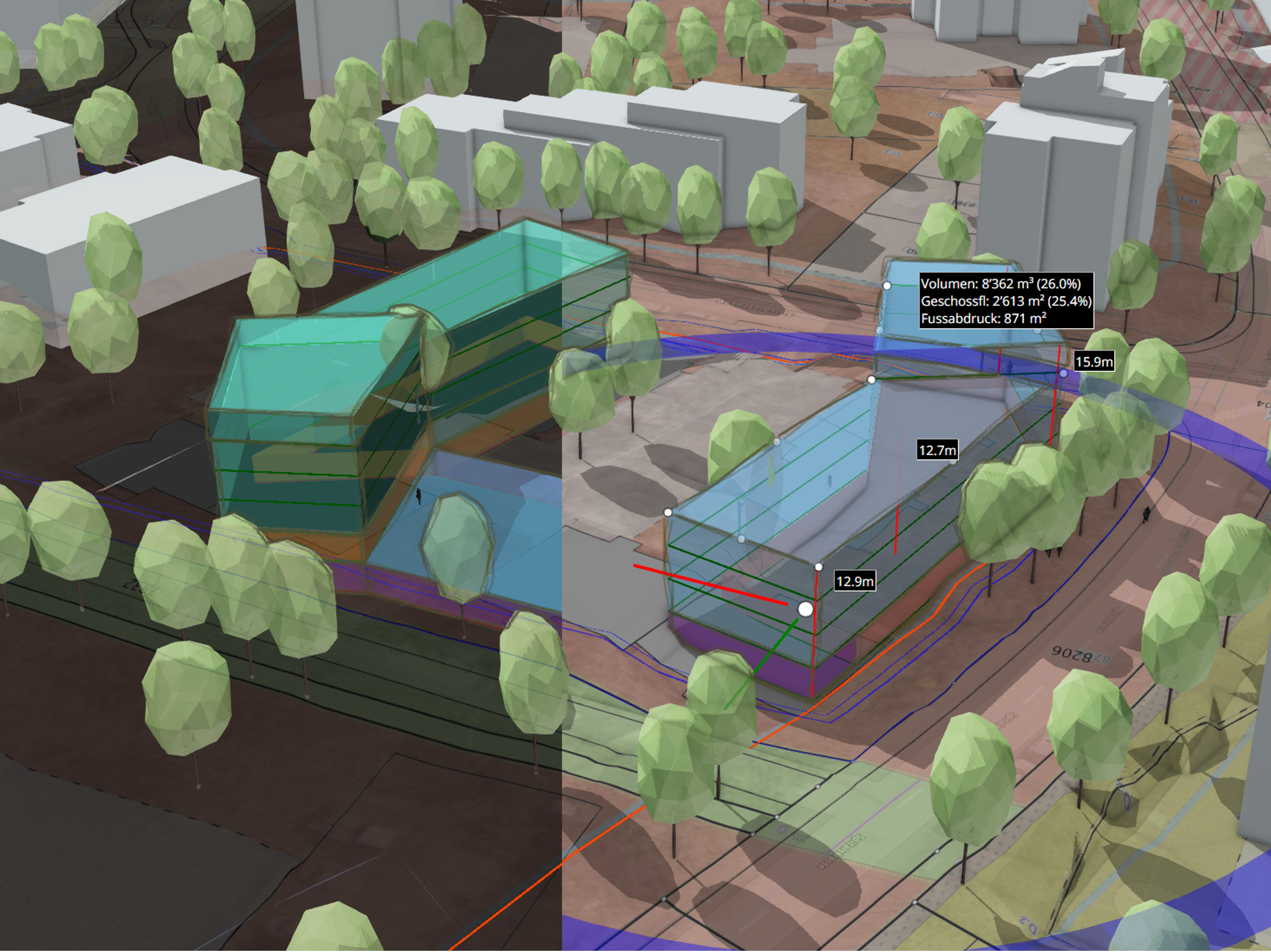 Create project ideas directly in the 3D context
With the simple modelling tools, it is easy to create and visualise your vision effectively and comprehensibly for everyone, directly and simply in the digital 3D model of the whole of Switzerland.
Easily import and export 3D CAD data
Simple import and export functions are available to you. You can import the modelled volumes including the 3D environment data from LUUCY into your CAD system in order to further process and finalise them there.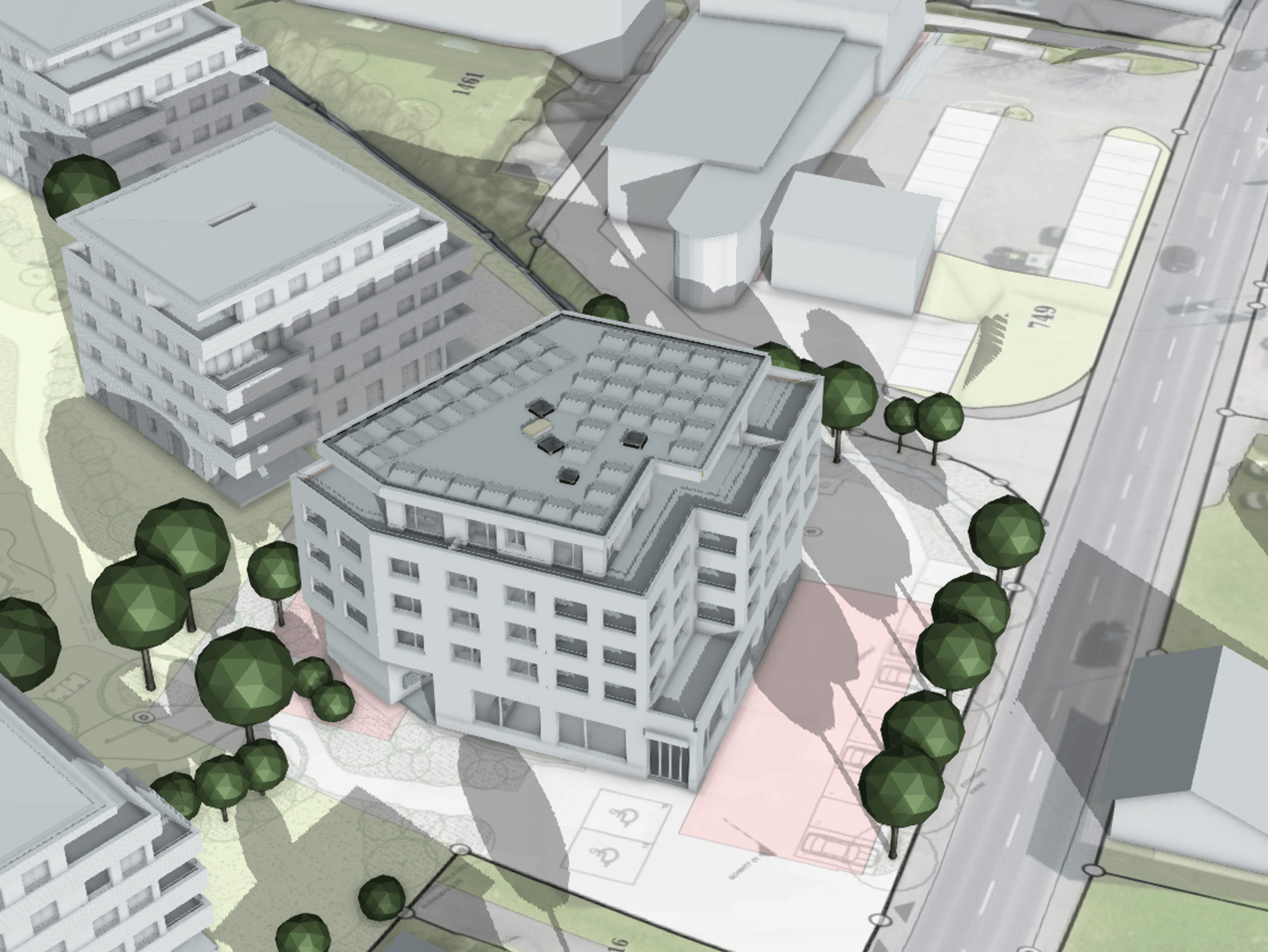 Success stories
Learn how companies use LUUCY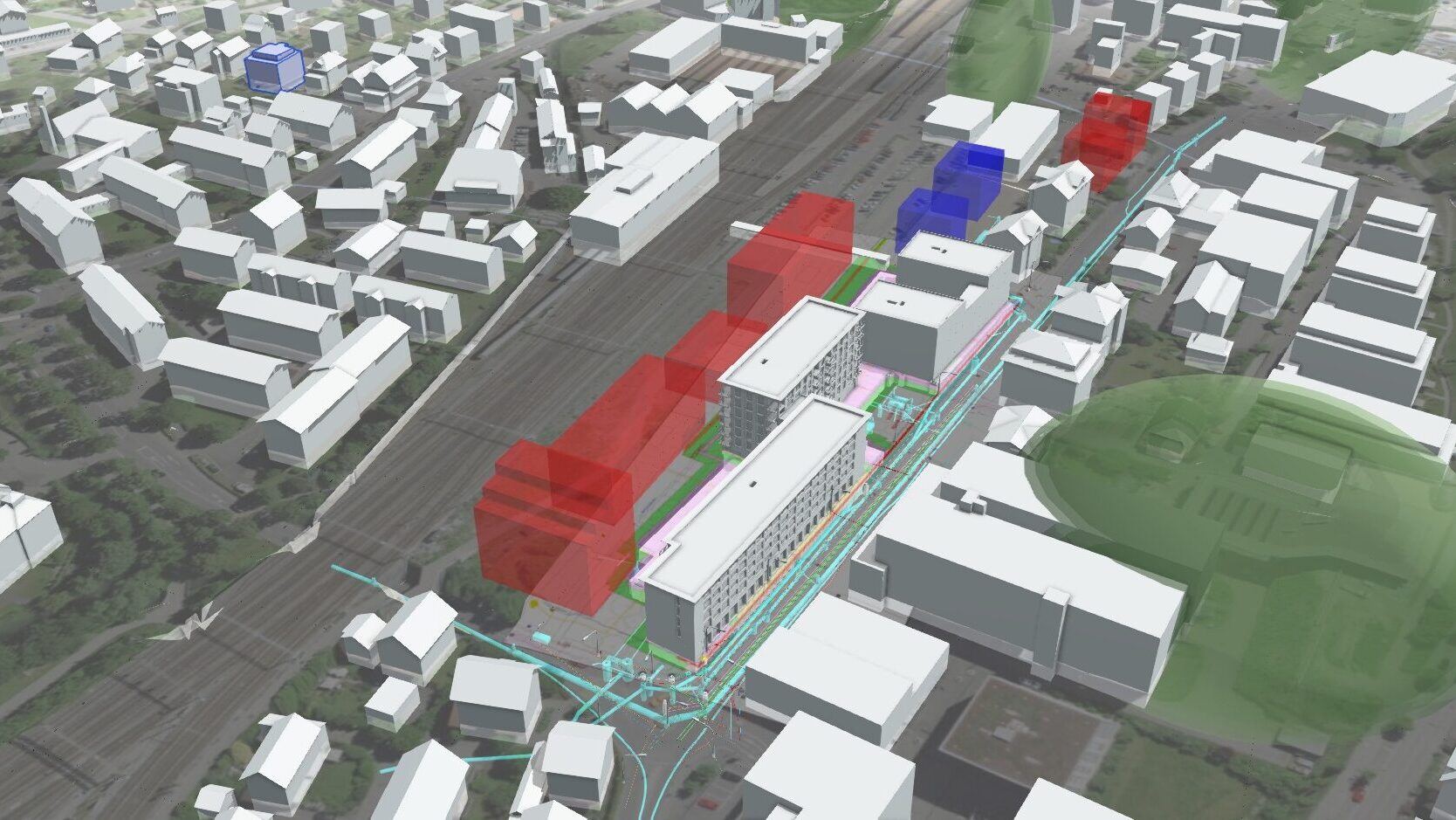 maurusfrei Architekten AG – Site development Burgdorf
In Burgdorf, in addition to the feasibility volumes, we were able to visualise the expected above-ground and underground interfaces to neighbouring topic areas on LUUCY and put them up for discussion. Based on the assessment of the presented topics, the feasibility can be assessed more comprehensively – where necessary – and optimised if required.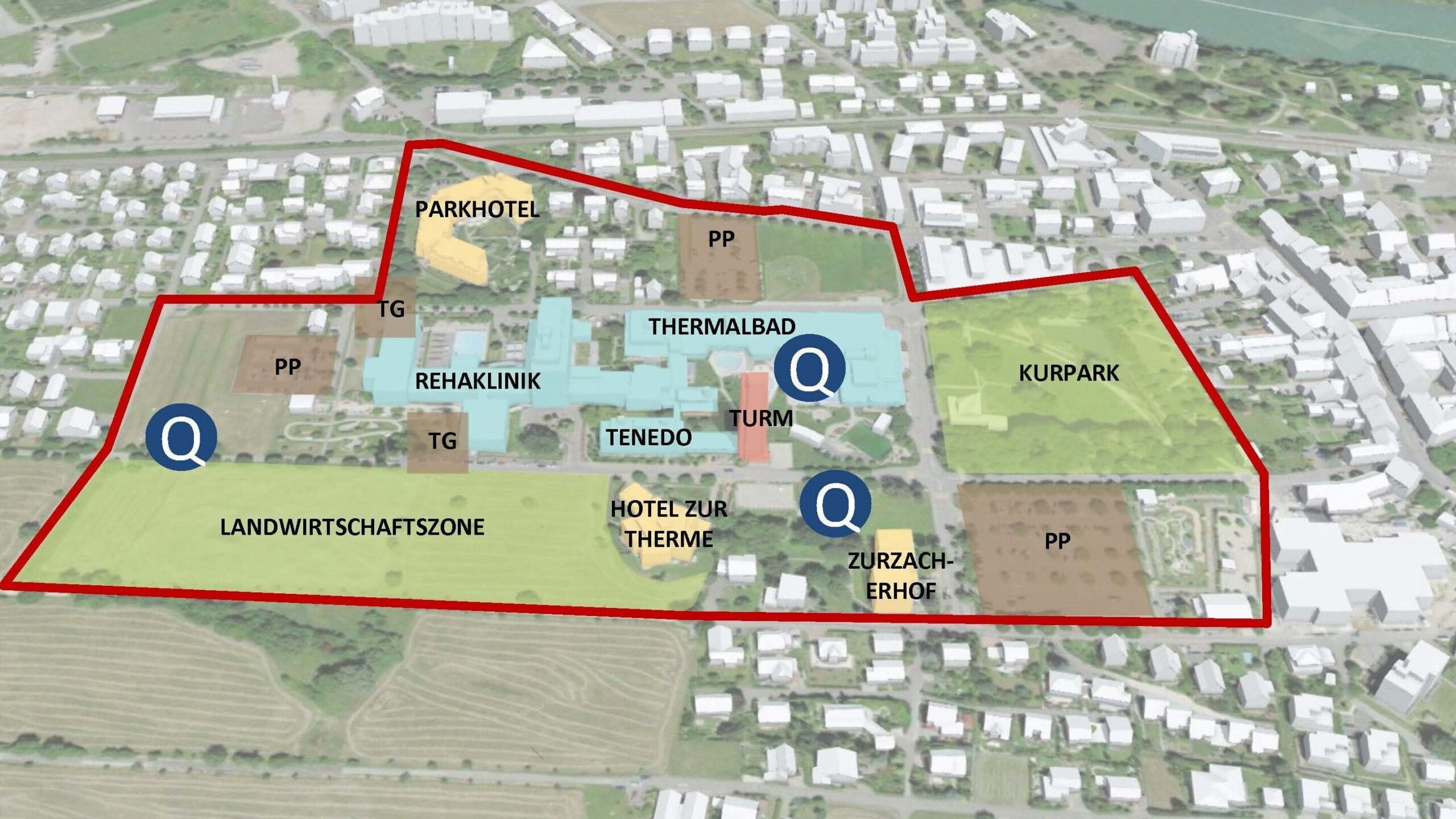 fsp Architekten AG – Masterplan Site development
As a basis for the future development of the spa area and its surroundings, decision-making foundations were created for mapping the coming thematic fields in the hospitality, health and spa landscape. LUUCY was used as a central tool to visualise the existing situation, as well as to show the future spatial setting and mapping of the usages, the building structures and their outdoor spaces.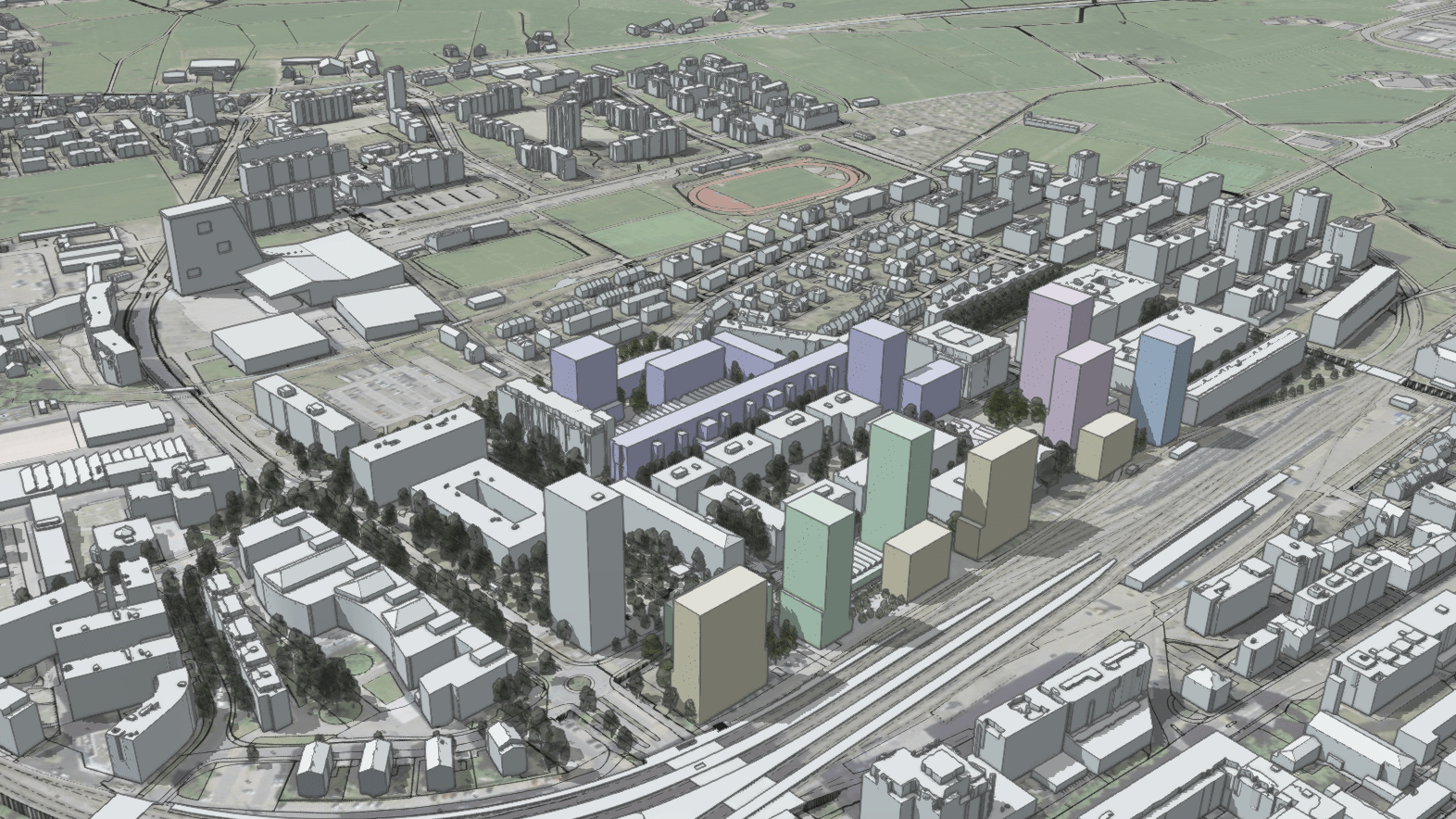 LG-Areal Zug – Site development
The former Landis+Gyr industrial site in Zug has an impressive history. Now the neighbourhood is getting a promising future. By 2030, the LG site is to be transformed into a quarter with a high quality of living, working and life. LUUCY is used to enable users of the LG ZUG website to navigate through the planned area.
LUUCY 14 days free trial
without credit card or contract