The interactive 3D platform for spatial and real estate development
As a digital 3D twin, LUUCY offers an extensive and daily growing collection of information, visualisations, and simulations for spatial and real estate development in Switzerland.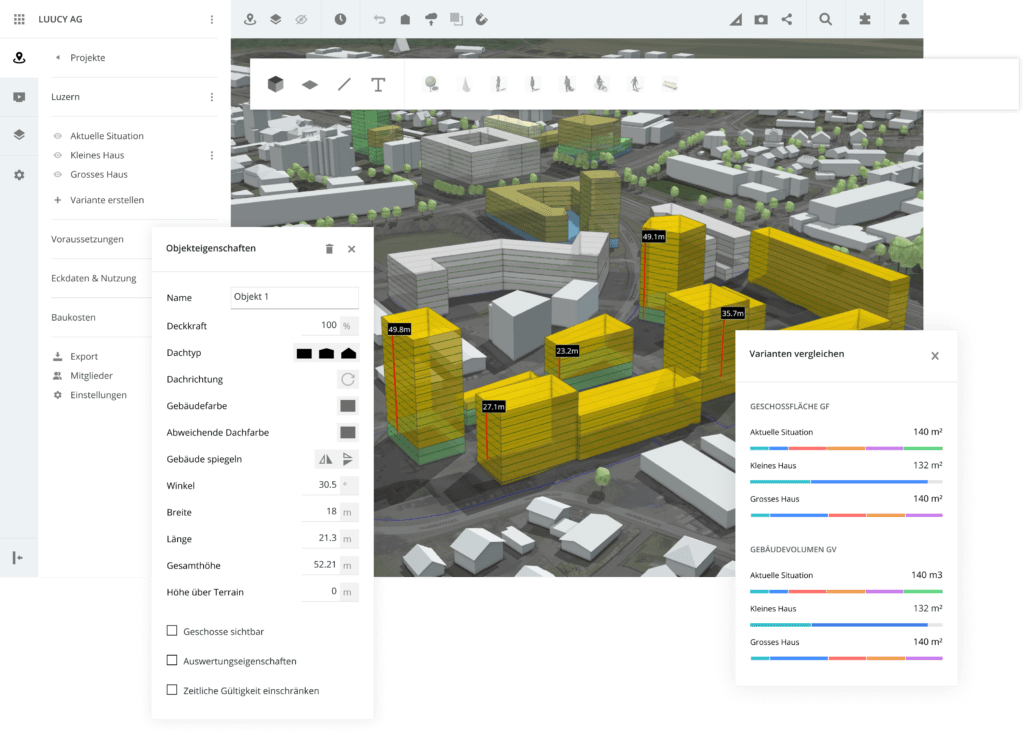 LUUCY 7 days free trial
without credit card or contract
Solutions
Take advantage of the platform and benefit from the growing product
LUUCY is already in use by
Model volumes of buildings in the digital environment
You immediately get the feeling for the topography, the dimensions, and the proportions. Your ideas can be easily shared with project partners.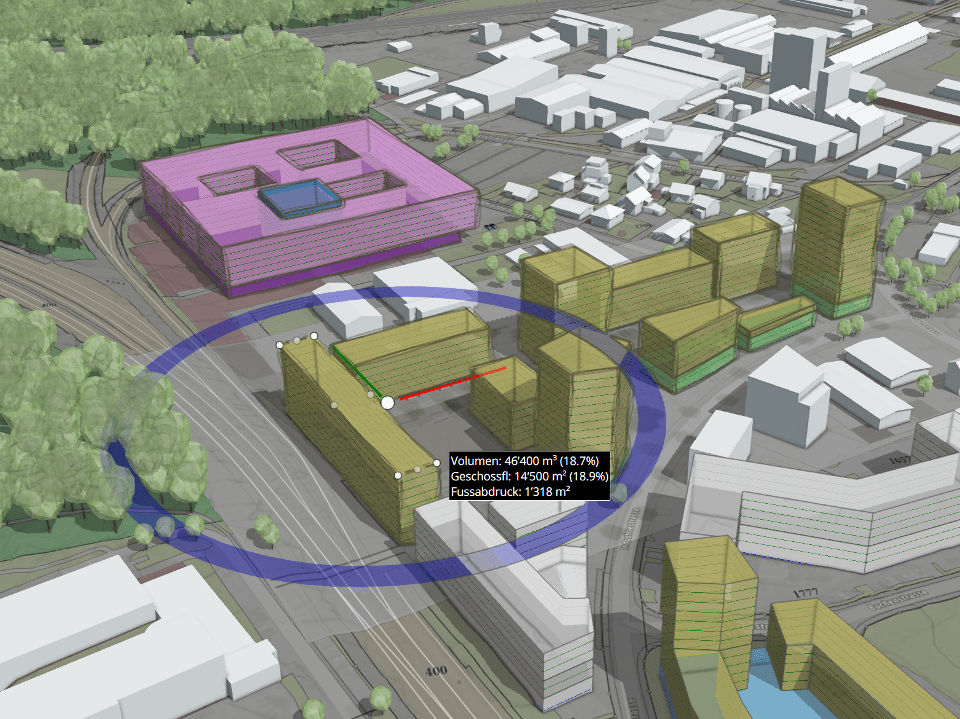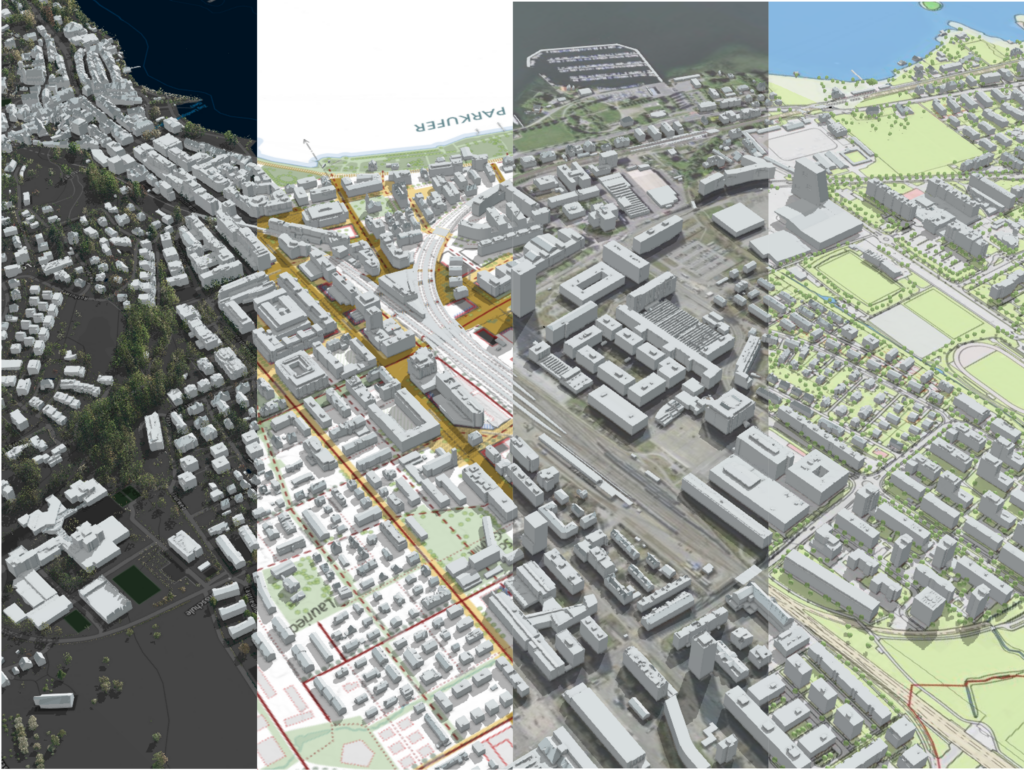 Access to public maps and plans
In addition, you can import and display your own PDF plans, maps, or sketches. 2D data can be precisely inserted into the 3D model.
Check your drafts with the relevant key figures
Use additional apps from our marketplace to generate financial data and further simulations, and get all relevant stakeholders involved at the right moment.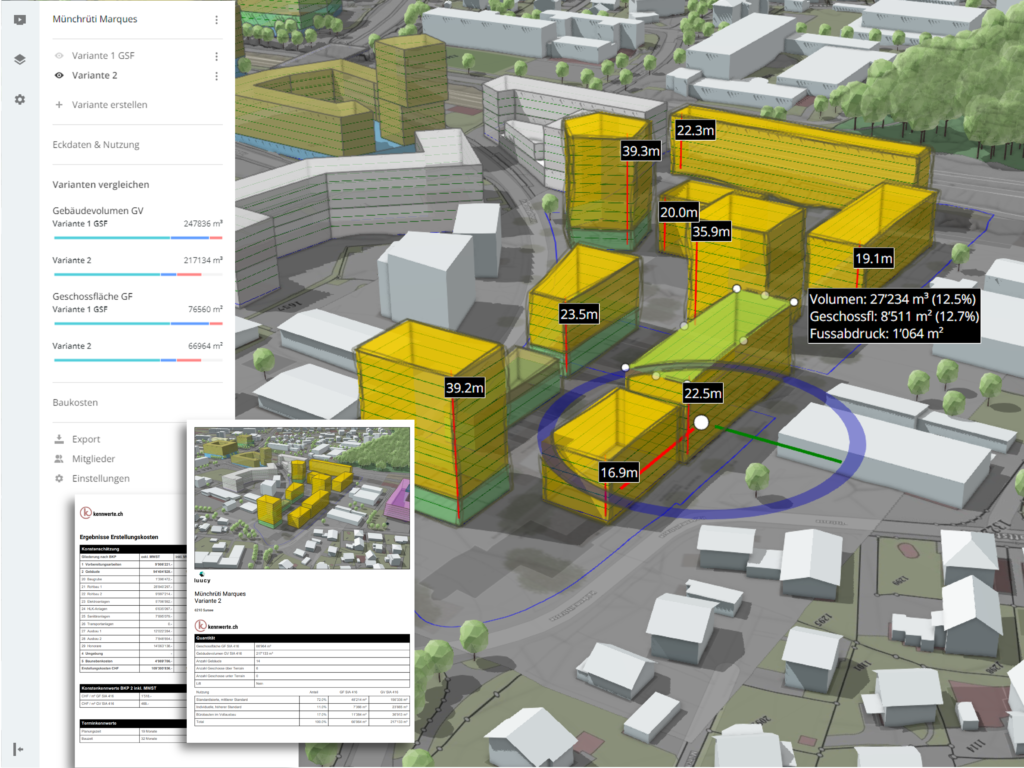 TESTIMONIALS
What our clients and partners say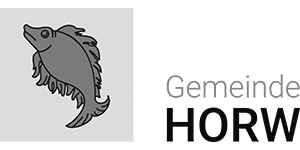 "LUUCY makes local planning accessible to the population. And LUUCY will be an important basis for the Campus Horw architecture competition. I can also imagine that in the future building applications will also be visualised directly in the 3D model."
Thomas Zemp
Gemeinderat Horw, Leiter Baudepartement
"We plan and design our living space in all dimensions. We use LUUCY as an intuitive tool to develop and assess planning and project variants together with our clients. With the platform, we can communicate planning impacts and changes in our living space in an understandable way."
Stefan Huber
Geoinformation, plan:team

"LUUCY has integrated the legally binding property information from the official cadastral survey, the cadastre of public-law restrictions on landownership and the public authorities in a simple and appealing way, so that information that is up-to-date on a daily basis can be displayed and processed throughout Switzerland."
Christoph Käser
Leiter Amtliche Vermessung und ÖREB-Kataster, Bundesamt für Landestopografie swisstopo
LUUCY 7 days free trial
without credit card or contract