PARTNER
Become a partner of LUUCY
There are various ways to become a partner of LUUCY. We offer innovative companies and organisations in the field of spatial and real estate development ideal conditions to provide services for LUUCY clients.
Become a partner
Become part of a growing eco-system
Universities
Universities receive a customised solution free of charge to use the digital twin in classes and for research projects.
Sales and service partners
If you have ideas on how to enable efficient and innovative services with the digital twin, our options are endless.
App developers as drivers of transformation
LUUCY provides you with effective tools in the form of SDKs and REST APIs to quickly bring solutions to the market for specific customer segments.
Our partners
Everything you need to visualise your ideas

Bauinformationen
Bindexis is the ideal tool for project management and project acquisition, find new construction projects quickly and easily with detailed information.

Baukosten
With the integration of the new building cost calculator from keeValue, you have an overview of the costs at all times during the creation of your volume study.

Gemeindecheck
Die Gemeindechecks der FPRE AG bieten gut visualisierte Informationen zu sämtlichen für die Immobilienmärkte relevanten Themen auf Ebene Ortschaft/Stadtquartier für Standortanalysen.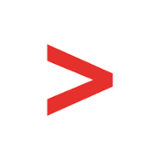 Gruner Energie und Nachhaltigkeit
With the Gruner app, key value-based energy demand and sustainability, such as the CO2 footprint of a building, can be simulated in real time at the touch of a button.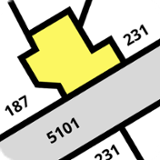 öreb.ch
For each parcel of land, you will find a link to the official PLR extract (PDF) of the canton. With the click of a button, the parcel of land is saved as a form in LUUCY.
LUUCY 7 days free trial
without credit card or contract